Print
Soluzioni Arte is the first Hahnemühle certified printing laboratory in Italy, indicating our status as a reference point for artists, illustrators and photographers throughout the country. With a selection of the best papers on the market we can meet all requirements for fine art printing. Our qualified internal post-production staff can solve any needs for processing, colour correction and file pre-printing preparation.
The use of original inks and customised profiles approved by Epson means that we can guarantee the colour matching and durability of our prints. On request we can certify this, by embossing print with the "Digigraphie by Epson" seal. Given the constant calibration of our printers, even after the passage of many years, we can still guarantee reprints that are practically identical to the original.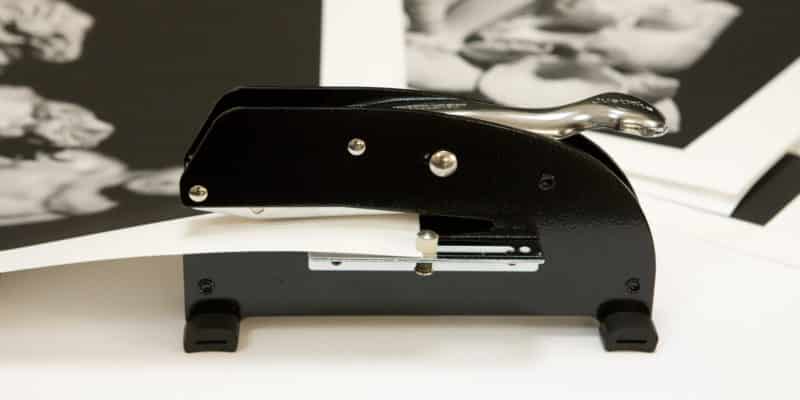 We are the first Italian laboratory "Certified by Hahnemühle". For artists who need to declare the number of copies made, we can issue a certificate of authenticity. Two irreproducible holograms, with the same serial number, are placed on the print and the parchment-paper certificate, as an absolute guarantee of the originality of the copy.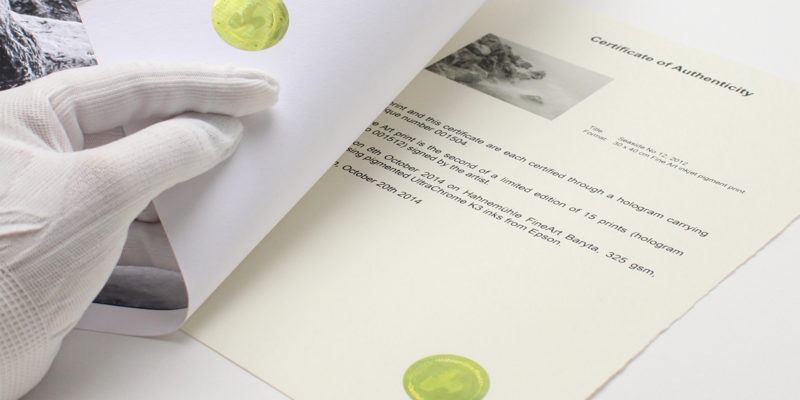 Soluzioni Arte has obtained "Canson® Infinity Certified Print Lab". The program certifies the Fine Art digital printing process at the highest quality levels using Canson® Infinity papers in a certified laboratory. On request we can provide a quality certificate for all prints made on our selection of Canson papers.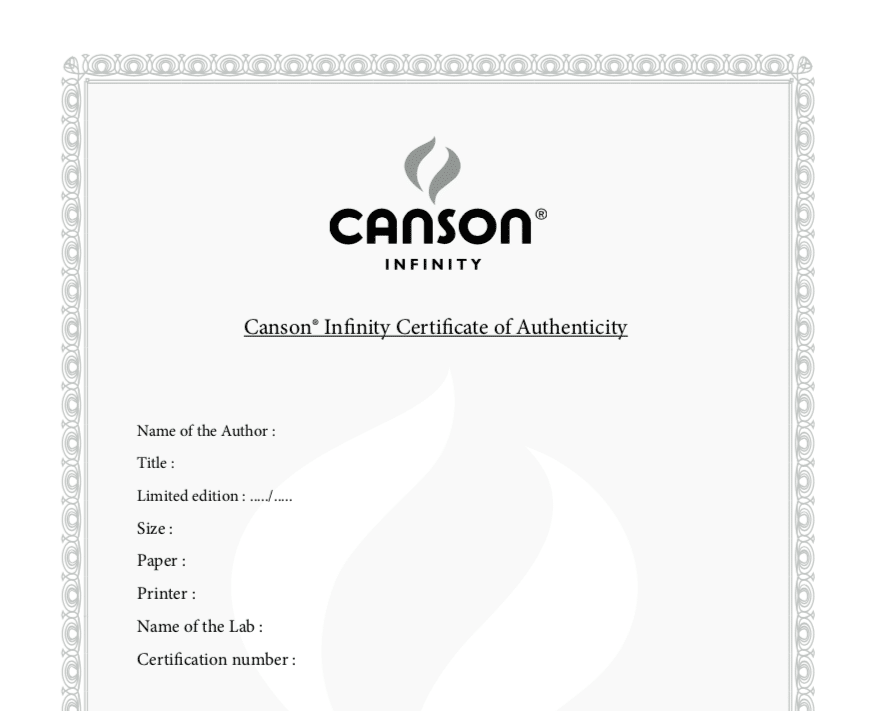 All our prints are produced with inkjet technology using the latest generation of pigment inks: sometimes called "giclée printing" or "archival printing". One of the advantages of this type of printing is its adaptability to a wide range of substrates and surfaces. The fibres of the printing paper can be cotton, cellulose, bamboo or rice, for example, and the surfaces can range from glossy or semi-glossy to matt, with varying degrees of weave. We also take pride in offering a selection of special media, such as fine Japanese handmade papers.
Pigment printing permits reproduction of a wide spectrum of colours; the "colour gamut" is almost twice as great as with chemical printing, achieving much better shade rendering and more precise colour matching.
Extensive testing by independent laboratories has proven that pigment printing, carried out on quality supports and using original inks, has a certifiable duration, meeting every museum preservation standard.
Gamut
Chemical prints
16-20 years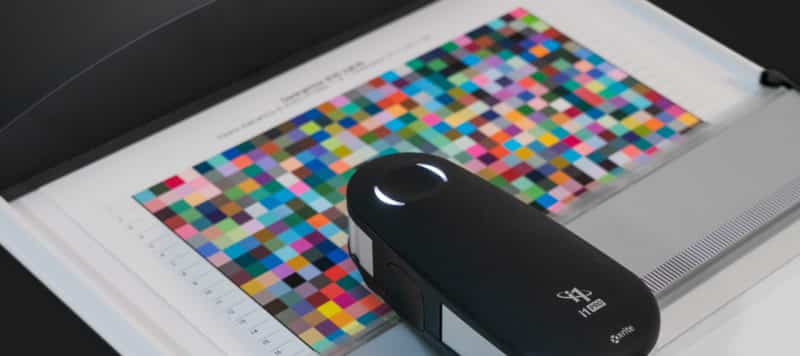 Colour management is a critical aspect of digital processing and printing. To ensure excellent correspondence between printing and the display on our Eizo monitors, we calibrate our monitors regularly and produce our own paper profiles with a professional X-Rite spectrophotometer. In this way we come the closest possible to WYSIWYG (What You See Is What You Get): the key to the digital printing process.
Frequently asked questions
Do you print books or catalogues?
Soluzioni Arte
2019-02-27T18:18:58+01:00
We do not print catalogues, however we would be very pleased to print and custom-bind you short-run art book!
Is there a minimum quantity for printing?
Soluzioni Arte
2019-02-27T18:19:53+01:00
Not at all. You can print just one copy of your image, in any size.
Can I print on non-paper materials?
Soluzioni Arte
2019-02-27T18:20:20+01:00
We print only on paper, offered in a wide range of fibres and textures. The print can then be adhered to a rigid support of your choice.
Our selection of the papers